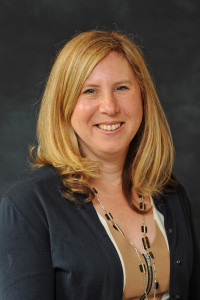 Suzanne R. Fanning, the founder of Suzanne R. Fanning, PLLC in Ann Arbor, Michigan, has over 18 years of legal experience.  Ms. Fanning concentrates her practice exclusively in the area of probate, trusts and estates. Ms. Fanning graduated from the University of Bristol in England in 1991, with a BA with Honors in History. She subsequently obtained her J.D. from Wayne State Law School in 1996. Suzanne Fanning is a member of the State Bar of Michigan and the Washtenaw County Bar Association. She served as co-chair of the Washtenaw County Bar Association Probate and Estate Section from 2012-2013 and 2013-2014, after being elected to that position by her peers.  She is frequently appointed as a Guardian Ad Litem by the Washtenaw County Probate Court in Ann Arbor, and has also been appointed as an independent Guardian, Conservator and Trustee.
A seasoned litigator, Suzanne Fanning has significant experience and knowledge to successfully guide clients through the difficult process of a probate court action, whether it is necessary to contest a trust or will, challenge a fiduciary improperly performing his or her duties or bring a contested guardianship. Ms. Fanning knows that these cases involve, not only important legal issues, but often difficult family dynamics and significant stress. Her counsel and legal acumen is invaluable in addressing all aspects of a litigated matter.
Suzanne R. Fanning is also an accomplished trust and estate planner, who can effectively create a comprehensive plan, giving clients the comfort of knowing that they have ensured security for their children and family.
Suzanne R. Fanning PLLC is located in Ann Arbor, Michigan just steps from the Washtenaw County courthouse. Ms. Fanning routinely practices in Washtenaw, Wayne, Monroe, Livingston, Genesee and Lenawee counties. However, she regularly travels throughout Michigan to represent clients.
Contact Suzanne Fanning at (734) 669 3838 or suzyfanning@gmail.com